What is A Foot Callus Remover?
To get rid of those hard, thick layers of skin that form on your feet, otherwise known as calluses, consider the benefits of using a foot callus remover.
A foot callus remover is a handheld electric device featuring a 360-degree roller.
The roller or rotating head uses a gritty sandpaper-like material that quickly and safely removes calluses from your feet.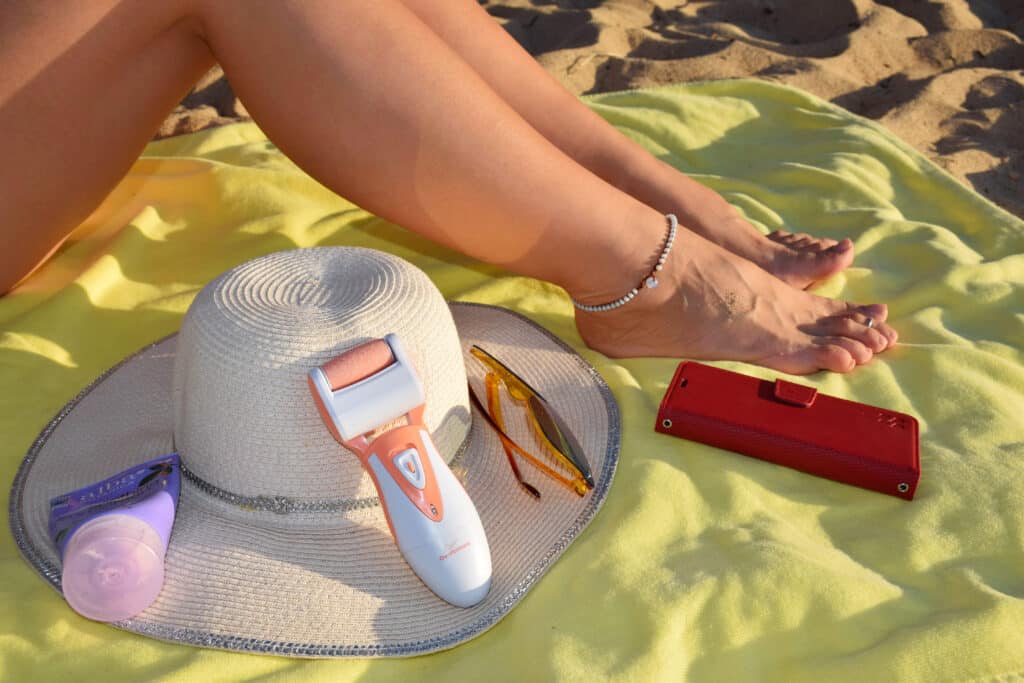 A callus remover buffs away tough, dead, thick hardened skin and leaves nothing behind but the dust.
Foot callus removers are a must-have for pedicures or to maintain smooth, healthy, attractive feet.
What Foot Conditions does a Callus Remover Fix?
Dead, Hard Foot Skin
A callus is just that – dead, hard foot skin. It forms to protect underlying layers of skin. Once you remove the callus, your smooth, soft skin underneath is revealed.
Crusty Feet
Crusty feet can be caused by common disorders such as eczema, psoriasis, and Athlete's foot, among other things.
Another issue that results in crusty feet is a lack of moisture or severe dryness. Dry skin causes peeling, scaling, and crustiness all over the feet and mainly affects the heels.
Painful Calluses
Under normal circumstances, calluses aren't painful. However, when the calluses are unusually thick and continue to experience friction or pressure, they can become painful until removed.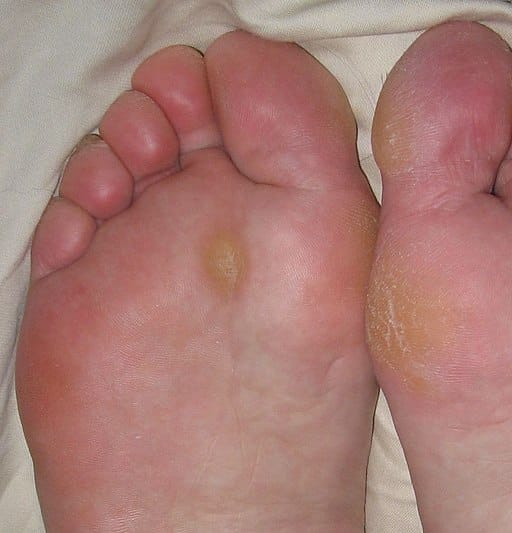 Calluses located on the balls of your feet can be painful due to your shoe rubbing on the callus for hours at a time.
Protect your foot or remove the source of what is causing the callus and then remove the callus for relief.
Cracked Heels
Many factors cause cracked heels. Issues such as obesity, standing for long periods, ill-fitting shoes that pinch or rub feet, and dryness.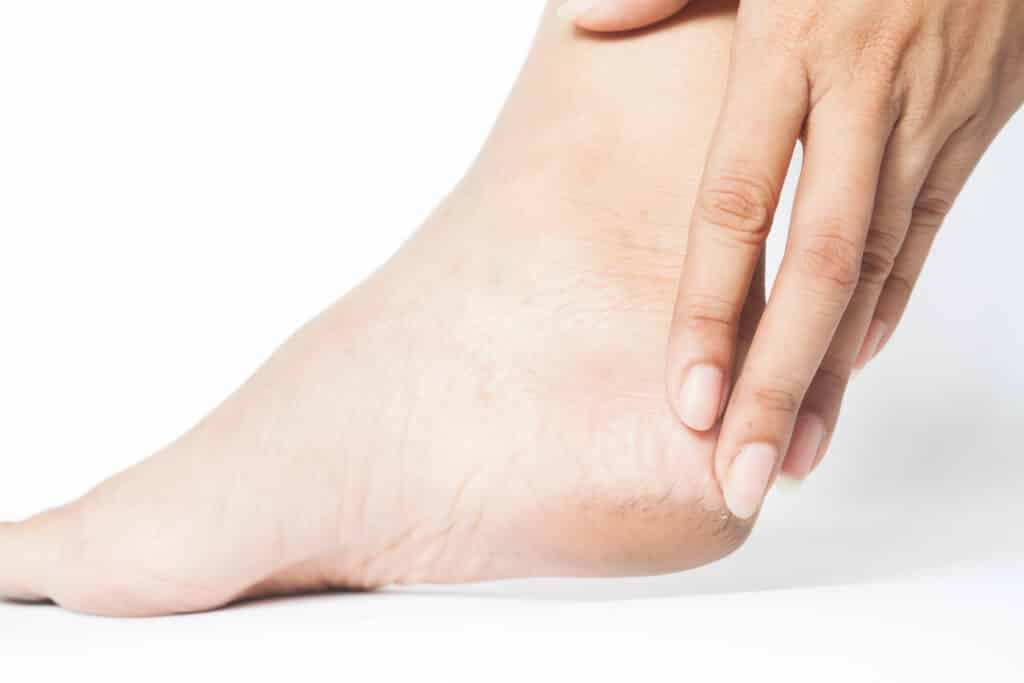 Dry skin is the leading cause of itchy, scaly, and cracked skin on the heels of your feet.
Types of Callus Removers
Electric Callus Remover
An electric callus remover is a safe, fast, effective way to remove calluses from the feet and return skin to a smooth, healthy condition. The sturdy rotating roller allows you to treat all surfaces of your feet in record time.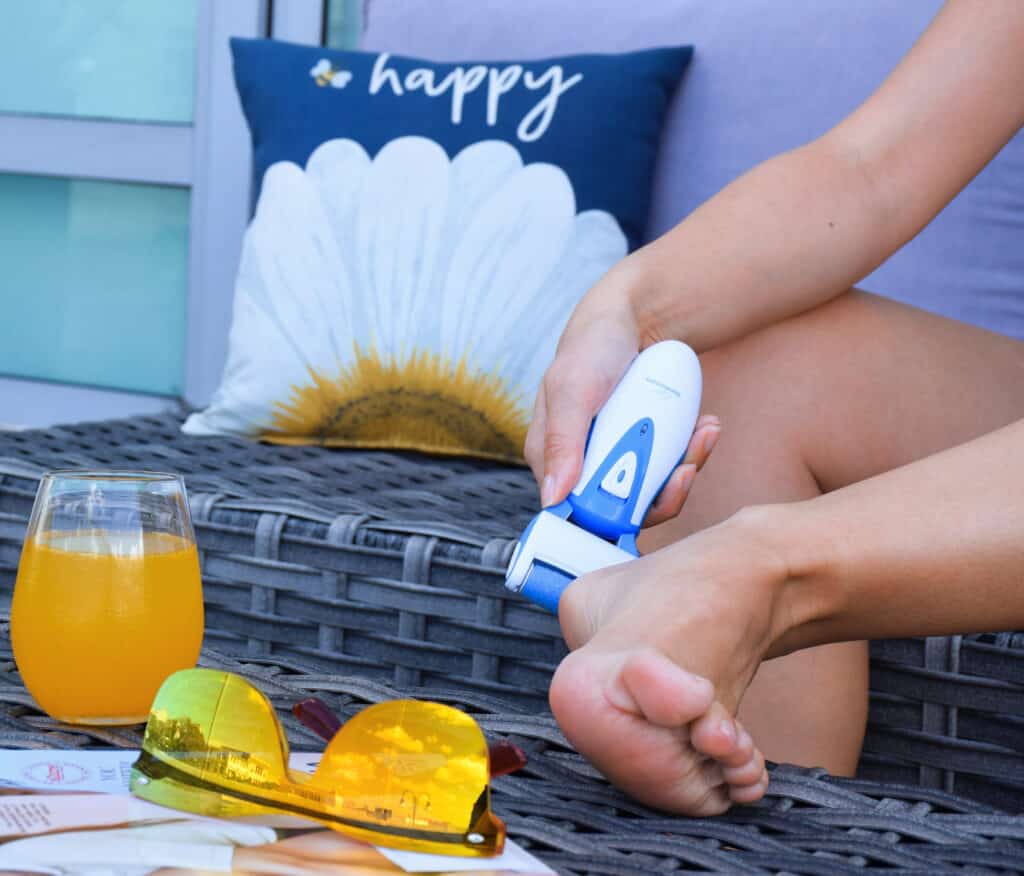 Our Editor's Choice is the Own Harmony Electric Callus Remover because it checks off all the must have's for professional results at home. Must-haves? See what we mean in the Editor's Choice section below.
Callus Cushion
For fast relief from painful calluses, especially those on the bottoms and balls of your feet, try a callus cushion. Callus cushions, especially those filled with comfortable gel, are placed over the callus.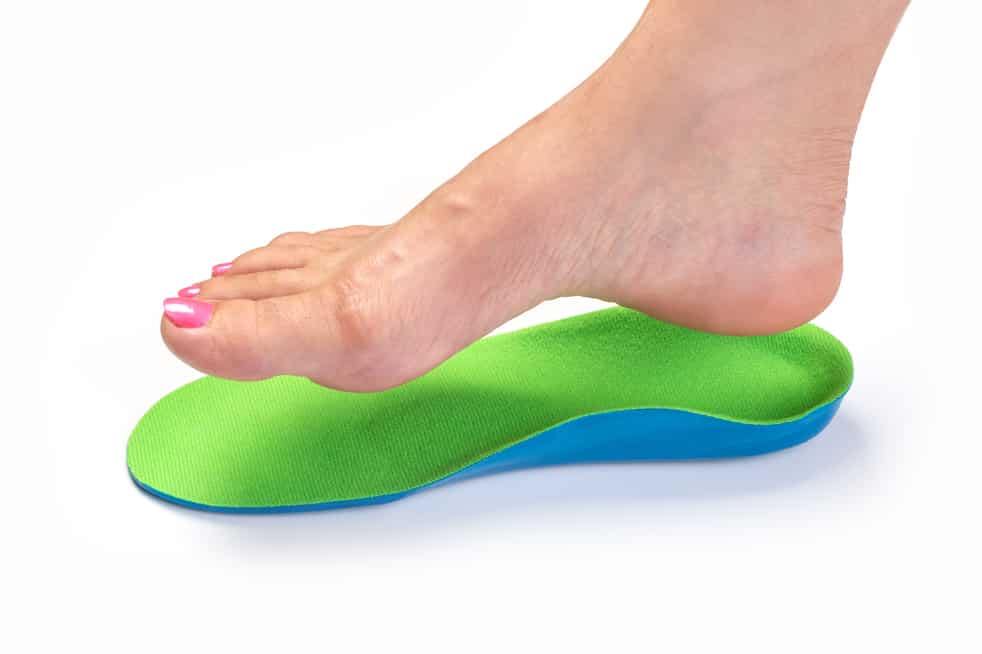 Callus cushions are thin enough to fit inside your shoe and protect feet from the constant friction, which is what causes the callus t.
Pumice Stone
A pumice stone comes from volcanic lava. Once cooled and hardened, the tiny gas bubbles give the rough "stone" texture used to rub away dead skin.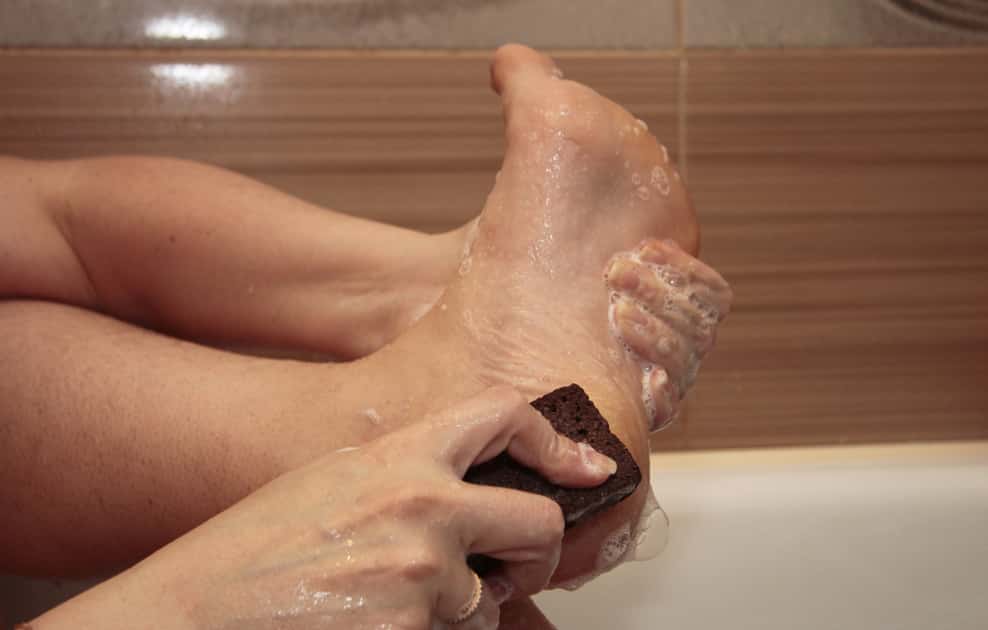 Use the wet pumice stone in a circular motion with gentle pressure to buff away layers of the callus and dry skin.
Urea 40% Cream
Urea cream is used on calluses due to its softening properties. A 40% urea cream works in two ways. First, it softens hardened skin, making it easier to remove calluses. Secondly, it works to retain moisture to keep the skin soft and hydrated.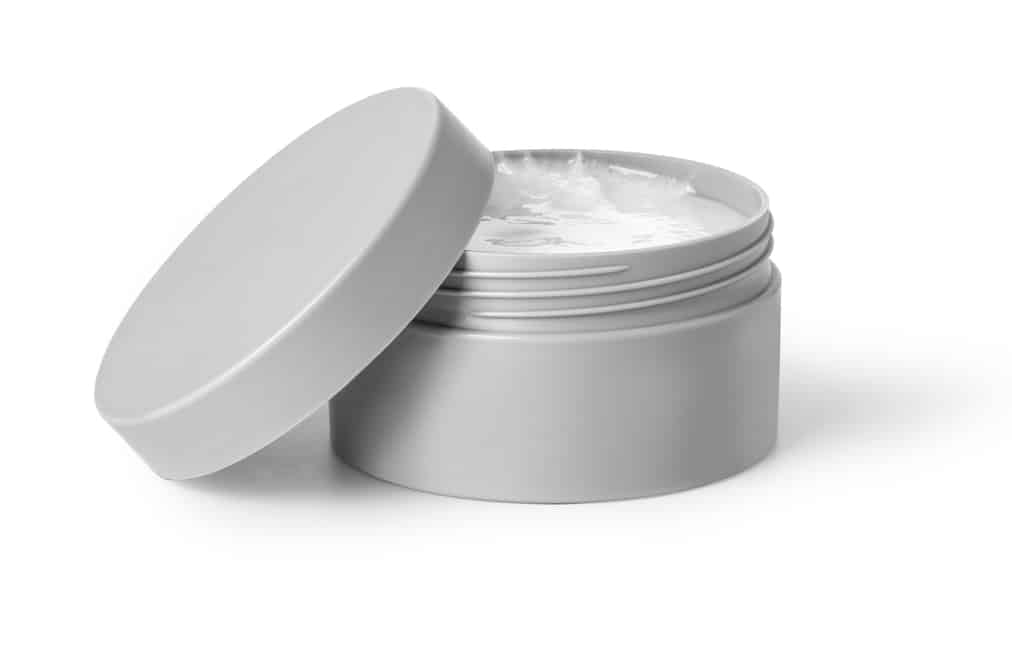 Keeping skin hydrated is necessary to avoid dryness, which contributes to the formation of calluses.
Foot File
A foot file works by stroking away layers of a callus. It is a handheld, manual file made of either metal or emery. A foot file should not be used for more than a few seconds at a time, or you could remove too much skin by accident.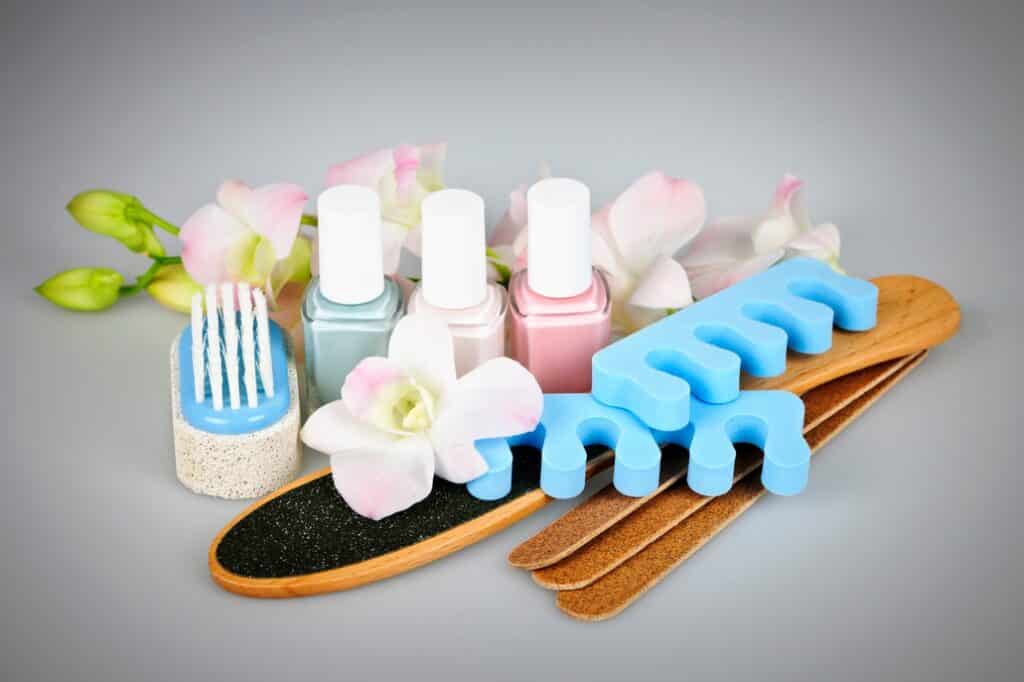 Take care not to press too hard or for too long, which can cause pain, bleeding, or other injuries to the skin.
Callus Remover Gel
Callus remover gels typically use salicylic acid to soften up and dissolve the hard layers of skin. Salicylic acid is one of the most popular ingredients in creams used to treat calluses and warts.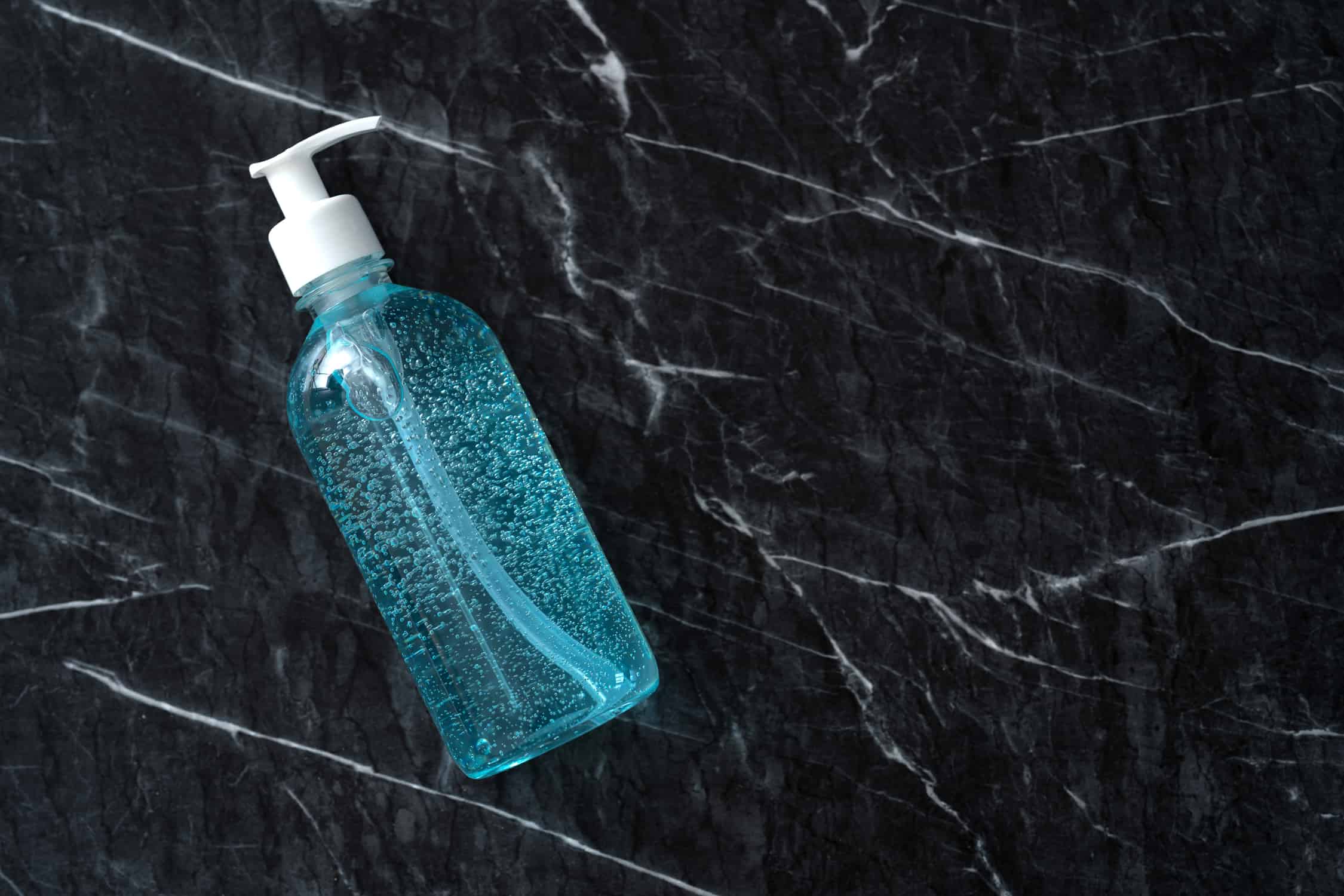 Gels use salicylic acid due to its softening properties. Take care to treat only the affected area.
Editor's Choice
Our Editor's Choice for best foot callus removers is the Own Harmony Electric Callus Remover.
This state-of-the-art electric callus remover includes more modern features than any other callus remover available.
Safety. Instead of using sharp metal, blades or scrapers, this model safely buffs away layers of dry, dead, peeling, scaly skin.
Easy to Use. All you have to do is turn it on and move the rotating head over your feet. It does all the work for you.
Ergonomic Handle Design. The design of the handle makes it extremely comfortable to use. It's lightweight and doesn't put any strain on your hand during use.
Power. Once charged, this model packs a powerful punch enough for several uses. It only takes two hours to recharge when needed. It's ready whenever you are for a more intense pedicure or a quick touch-up.
Rechargeable. One full charge lasts for several uses saving you tons of time.
Easy to Clean and Store. A quick brush, rinse, dry off, and you are all set up for next time. This model requires minimal storage space and is easy to take along on trips.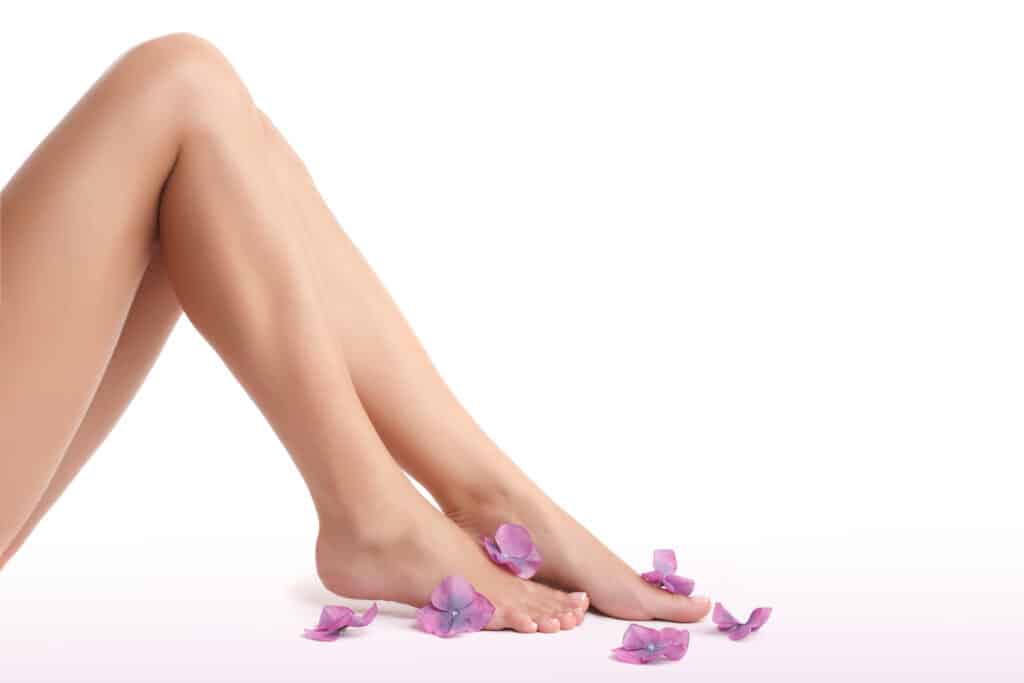 For professional results at home, the Own Harmony Foot Callus Remover will give you the results you want for incredibly pretty, healthy feet.