Summer is here, and it's time to bring out your favorite pair of flip-flops, strappy heels, or wedges.
To help you get sandal-ready, we collected easy and effective foot peel masks you can do at home.
Treat yourself to an at-home SPA day with these DIY recipes!
What Is a Foot Peel Mask
Foot peel masks help break down dead skin cells.
Your feet go through a lot, carrying you around all day, often in uncomfortable shoes.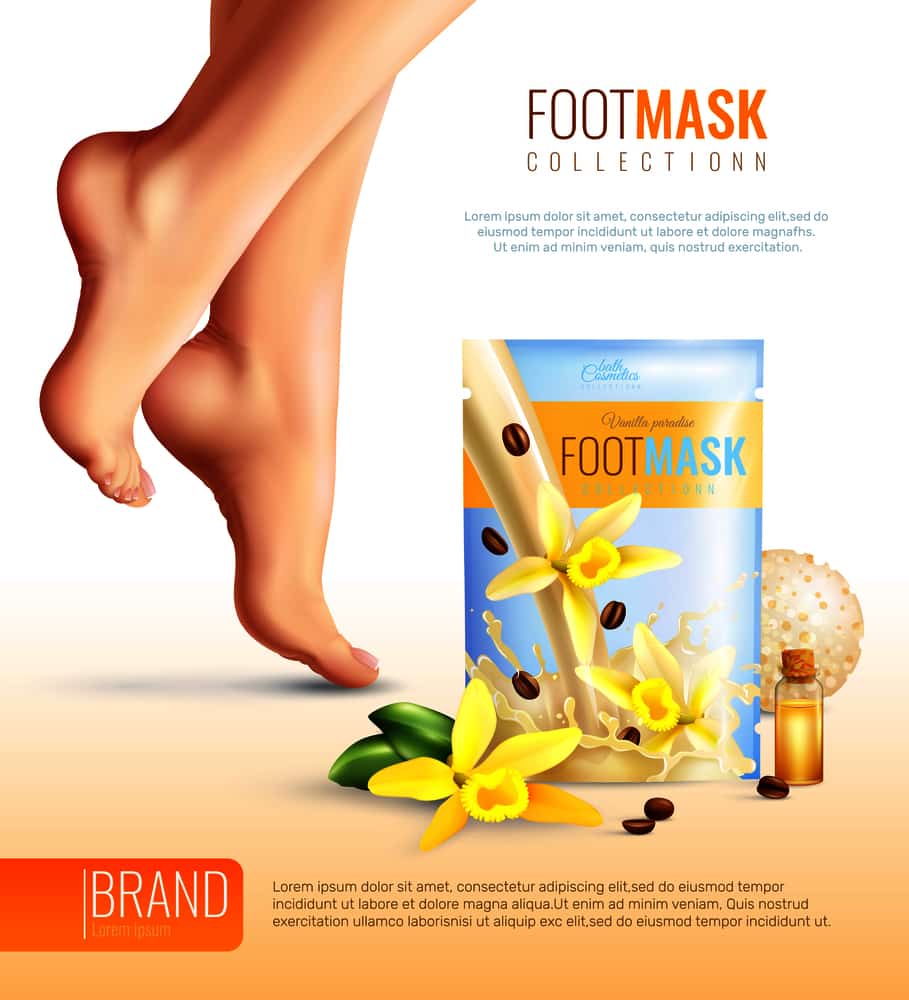 The skin bulks up to protect you and sustain the pressure.
Sweat and ill-fitted footwear can contribute to cracks and calluses, giving your feet a less-than-appealing look.
Buffing away hard skin gets rid of dry patches and leaves your feet softer, prepping them for those sandals.
Foot Scrub vs. Foot Mask
To exfoliate your feet, you can go for a scrub or a peel.
What is the difference?
Foot scrubs contain exfoliating particles to smooth rough skin and prevent cracks.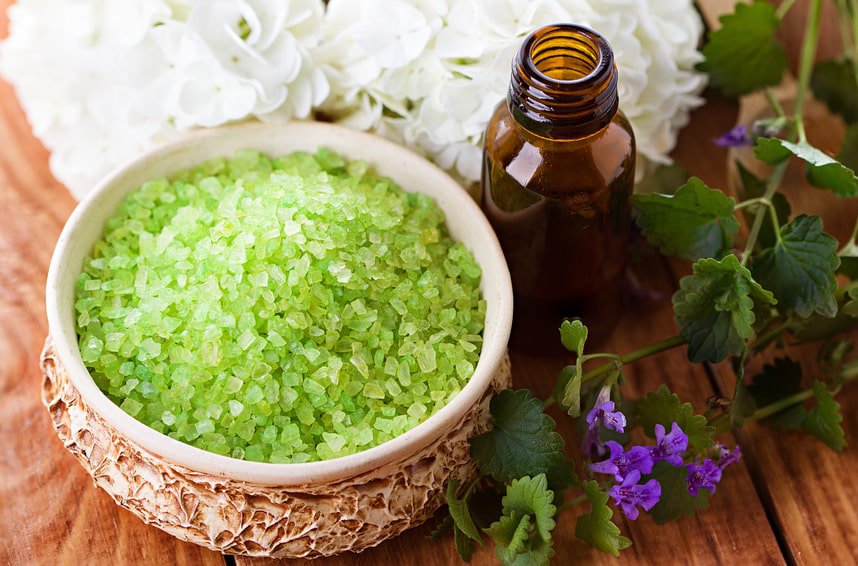 Ingredients like oatmeal, sea salt, or coffee grounds physically slough away dead and dulling skin cells.
Foot masks can have different skin benefits – exfoliation, extra moisture, and nutrients, or refreshing and banishing odors.
Peel masks usually use a chemical ingredient to break down the bonds between dead skin cells.
Don't let the word "chemical" put you off. Natural ingredients can also melt away bulk skin.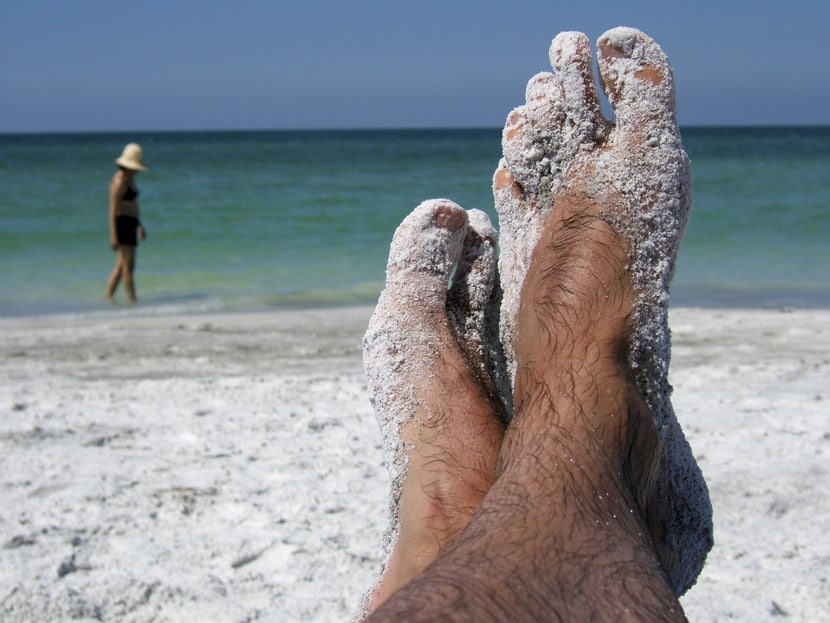 For instance, papaya contains an enzyme that effectively dissolves dead skin cells.
Other foot masks might contain an exfoliating ingredient and also have moisturizing, nourishing, or antiseptic action.
With DIY masks, you can mix and match the ingredients to get multiple benefits and give your skin exactly what it needs.
Dry, Cracked, Callused Feet
Cracks and calluses are some of the most common consequences of bulky heel skin.
Foot masks can give your feet a real makeover, keeping them not only prettier but also healthier.
To treat dull and tired-looking feet:
Exfoliate the dead skin away.
Moisturize the thinner foot skin underneath. Providing extra nourishment protects your feet, keeping the skin supple, and healthy.
Prevent cracks and calluses from reappearing with a regular foot care routine.
How to Get Faster Results
Foot masks have some fantastic benefits for your skin, but they don't work overnight.
"But my beach trip is only a few days away!"
If you have a special event or trip coming up, here's how to speed up foot mask results:
Start with a relaxing foot soak. Warm water helps prep your heels and loosen the bonds between dead cells, making it easier for the mask to do its thing. Soak your feet for at least 15 minutes (but aim for 30 minutes for best results.)
Choose powerful natural ingredients. At-home remedies can be just as effective as commercially available products (and they're also safer.)
Use an electric callus remover to buff away excess skin gently.
It may be tempting to try brute force methods like a cheese grater, but it's counterproductive. Over-exfoliating can irritate your skin, making it more susceptible to fungal and bacterial infections. Plus, the heel skin might even grow back thicker!
Benefits of Using Natural Ingredients
DIY masks can give you a powerful and safe exfoliation without potentially harmful chemicals like parabens. Making your products ensures you can control what goes on your skin and still get great results.
Here are some of the best ingredients for your at-home foot treatments:
Baking Soda
Baking soda is one of the cheapest and most versatile DIY beauty ingredients. As a gentle exfoliator, it's suitable even for sensitive skin. Plus, baking soda is also antibacterial, and it can help reduce odors.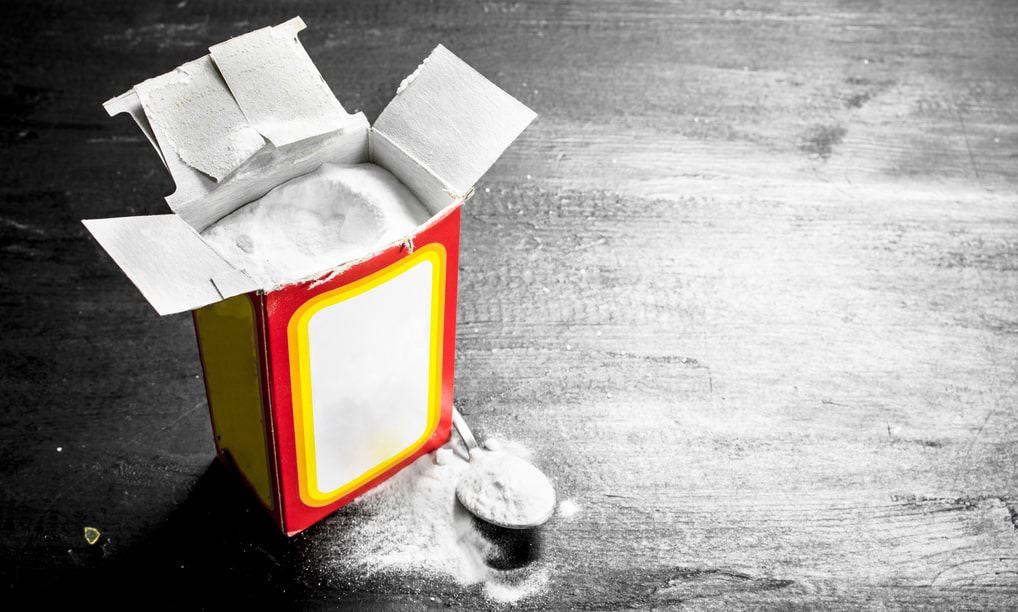 Try mixing baking soda with a few drops of water (or milk) and rubbing over dry areas of your feet. If you have calluses, try a baking soda soak to soften the skin – it's a research-backed remedy.1L Guerra, M Castori, B Didona, D Castiglia, G Zambruno. Hereditary palmoplantar keratodermas. Part I. Non-syndromic palmoplantar keratodermas: classification, clinical and genetic features
, J Eur Acad Dermatol Venereol
. 2018
Citric Acid Powder
Citric acid or "sour salt" is a weak acid powder available in most supermarkets and health shops. It combines chemical and physical exfoliation since the acid breaks down dead skin and the exfoliating powder particles slough it away.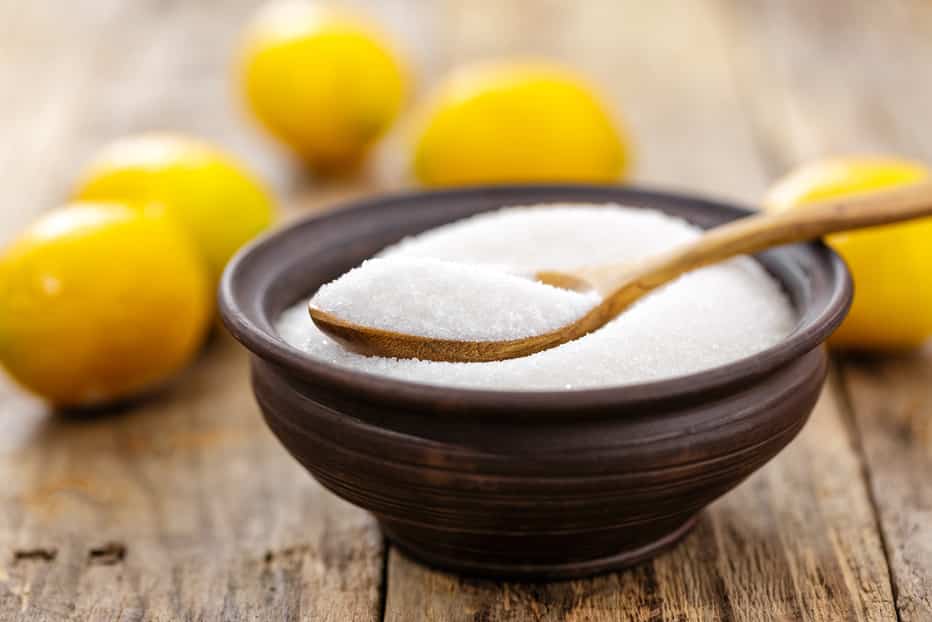 Mix it with water, milk, or lemon juice to make a paste and apply it on your feet.
For tough cracks and calluses, wrap your feet in plastic foil, put socks on and go to bed. In the morning, wash off the mask and use a callus remover to exfoliate easily.
If you have sensitive skin, though, only use the paste for 15-20 minutes at a time.
Listerine
Listerine is a popular DIY foot treatment with exfoliating and disinfecting properties.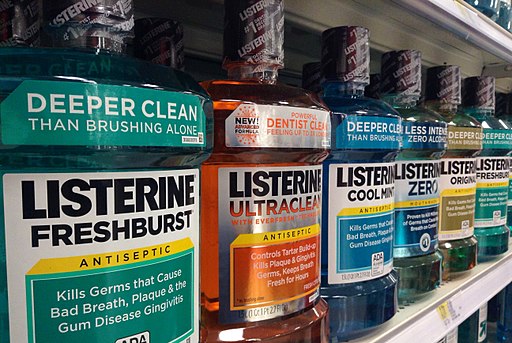 Plus, since it's a mouthwash, Listerine is also safe to put on your skin. Try one of these simple recipes:
Listerine in Foot Scrubs and Pastes
You can use Listerine as a liquid for the citric acid paste. It adds acidity and additional antibacterial properties. Plus, Listerine can also refresh your feet, preventing unpleasant odor.
Listerine Foot Soak
Mix one cup of Listerine with one cup of vinegar and two cups of warm water. Add half a cup of Epsom salt for even better results. Then, soak your feet for 15-20 minutes and use a callus remover or pumice stone to buff off the feet.
Add an Own Harmony Callus Remover for Better Results
Electric callus removers are the best option for gently buffing away the dead skin from your feet. Our favorite option is the Own Harmony brand device because:
It's rechargeable and compact, making it the perfect travel companion.
The 2000 RPM motor and 360-degree roller exfoliate even hard-to-reach zones.
It has several features that protect you from over-exfoliating, such as slowing down if you push too hard.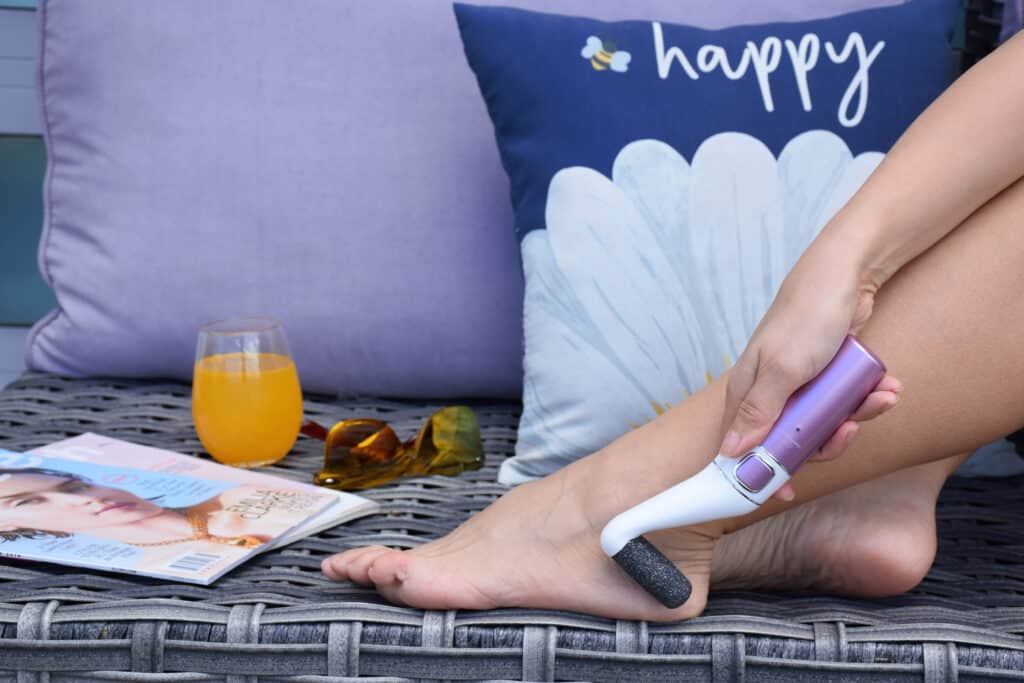 Try it after an overnight foot peel mask or a soak to easily slough away hard skin and leave your skin vacation or heel-ready.
Do you have your DIY foot exfoliation and peeling secret? Help others out by sharing it in the comments below!