Diabetes is a chronic disease that affects many different organs and parts of your body.
Foot complications like wounds and ulcers are one of the most common in people with diabetes.
But, they're also completely preventable with the right foot care.
We often get asked:
Are Pedicures Safe For Diabetics? 
It depends on the pedicure.
As a diabetic, you want to avoid pedicures that dry out the skin, use unsanitary tools, or use tools that puncture the skin.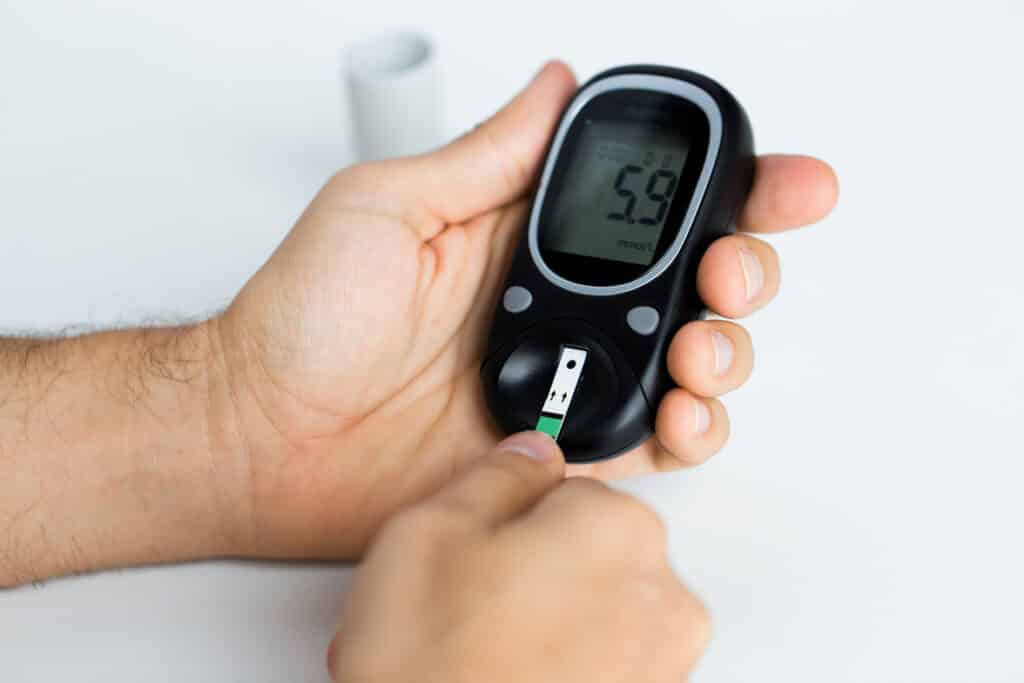 Each of these methods can increase your odds of infection which are exponentially more devastating for diabetics.
This comprehensive guide will help you choose the best foot care strategies as a diabetes patient.
What Happens to Your Feet When You Have Diabetes?
In diabetes, your blood sugar is higher than average. Glucose can damage your nerves, a condition known as diabetic neuropathy.
Usually, neuropathy lessens your sensitivity to pain, heat, and cold. If you don't feel foot injuries, they're more likely to progress.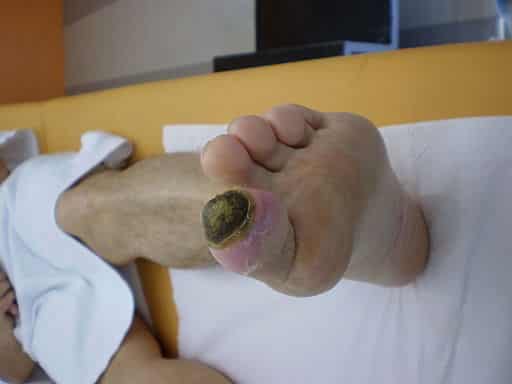 For instance, a blister might get infected and turn into a foot ulcer.
Also, nerves that control sweat and oil glands can be damaged, leading to dry and peeling skin. 
High glucose can also stiffen blood vessels and make them narrower.
Poor circulation makes it harder for wounds to heal, once they've appeared.1Thanh Dinh, Francesco Tecilazich, Antonios Kafanas, John Doupis, Charalambos Gnardellis, Ermelindo Leal, Ana Tellechea, Leena Pradhan, Thomas E Lyons, John M Giurini, Aristidis Veves. Mechanisms Involved in the Development and Healing of Diabetic Foot Ulceration, Diabetes. 2012
This is why foot care is essential for diabetes patients – preventing foot problems is much more effective than dealing with hard-to-treat infections.2Timethia Bonner, DPM, PhD, Margaret Foster, MPH, and Erica Spears-Lanoix, MA
e. Type 2 diabetes–related foot care knowledge and foot self-care practice interventions in the United States: a systematic review of the literature
, Diabet Foot Ankle. 2016
Can You Get a Pedicure If You Have Diabetes?
People with diabetes need to be extra careful about their feet.
Unfortunately, professional pedicures are often overzealous, and they can increase the risk of skin injury, which can be an entry point for infection.
Why Pedicures Are Bad for Diabetics
A typical pedicure at a salon involves these necessary steps:
Foot soak
Polish removal
Trimming nails
Pushing the cuticles
Exfoliation
Moisturization and massage
Applying nail polish
Footbaths, exfoliation tools, and any other pedicure materials should be disinfected.
Otherwise, you can contract a fungal or bacterial infection.
But, there's no way to be 100% sure the equipment is sterilized. Standard sanitization practices don't kill all pathogens, either.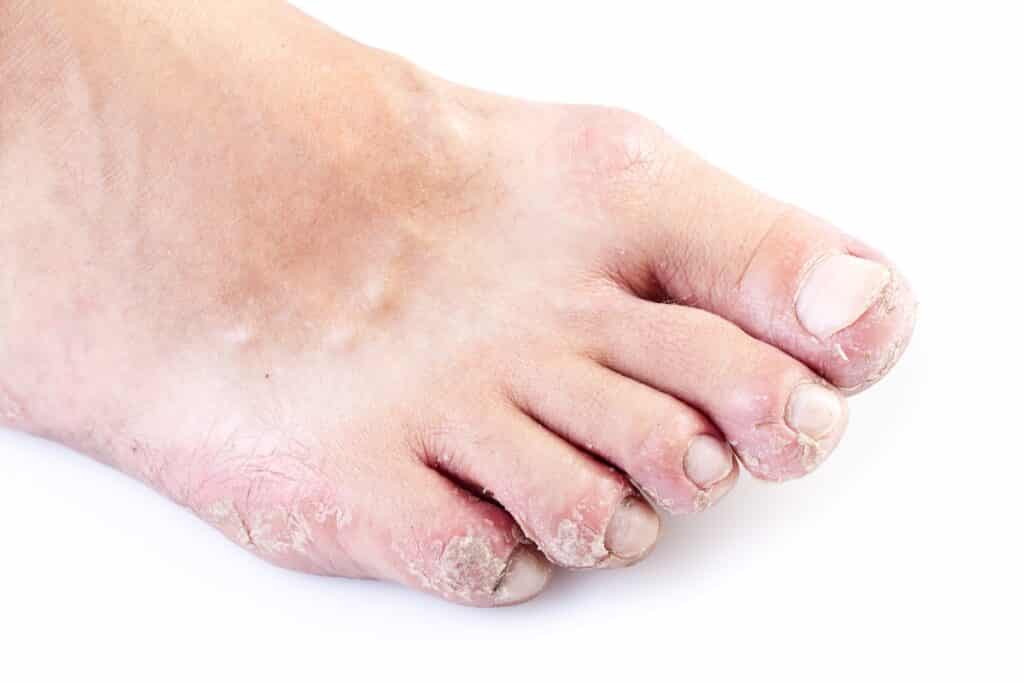 As a person with diabetes, you're at higher risk of infection, and if you get one, it would be harder to treat.
Even if your salon only uses single-use materials, there's a danger of small nicks, scratches, or cuts.
Overzealous skin technicians can break healthy skin in their effort to buff away calluses.
These injuries can turn into wounds or even ulcers if they become infected.
Why Diabetics Shouldn't Soak Their Feet (In Epsom Salt)
Foot soaks are a gentle way to loosen hard skin and make it easier to slough away.
But, Epsom salts, which are often used in foot soaks, is terrible news for people with diabetes.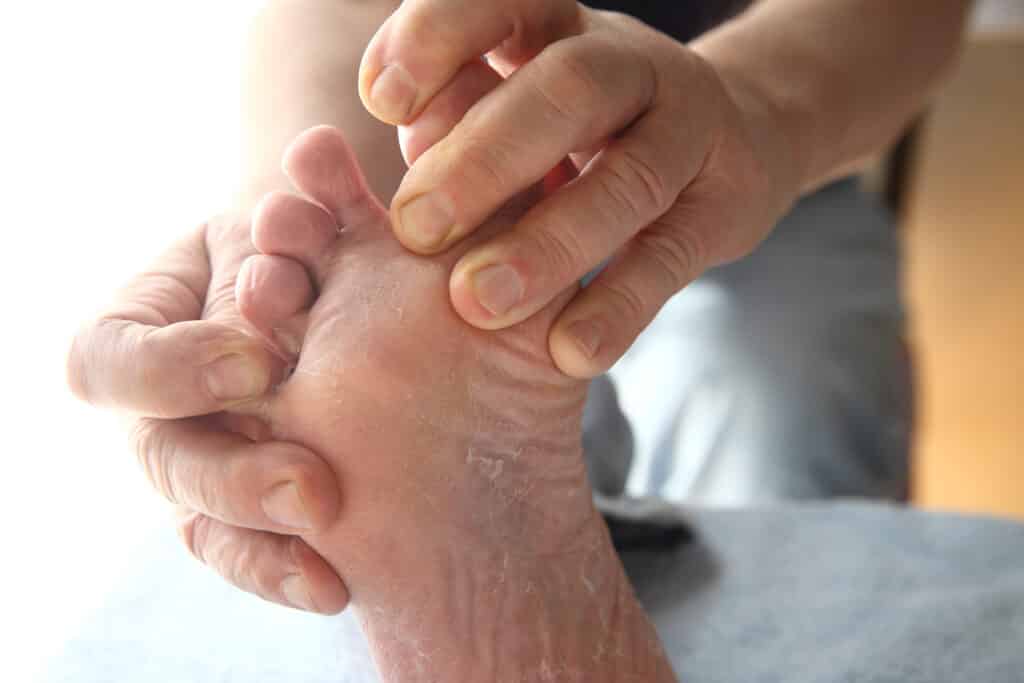 Epsom salt or magnesium sulfate can dry out skin, which makes it easier for cracks to appear.
You might not even notice these minuscule injuries, but they're still an entry point for infection.
This is why foot soaks are not a good idea for diabetes foot care, and even less if they contain Epsom salt.
Importance of Foot Care For Diabetics
While professional pedicures are not recommended for people with diabetes, foot care is still crucial for diabetes patients.
Foot Complications of Diabetes
If you have diabetes, damage to your feet can be harder to notice and more likely to progress into a deep wound or ulcer.
Your lifetime risk of developing a foot ulcer is 15%, and it gets higher with age.3Faraja S. Chiwangacorresponding author and Marina A. Njelekela. Diabetic foot: prevalence, knowledge, and foot self-care practices among diabetic patients in Dar es Salaam, Tanzania – a cross-sectional study, J Foot Ankle Res. 2015
The foot complications of diabetes include:
Dry skin and cracks
Calluses and corns
Foot ulcers
Hard-to-heal wounds
Infections
Intermittent claudication or pain in your calves with running, walking uphill, or on hard surfaces.
If left untreated, foot ulcers and infections may lead to amputation. By controlling your blood sugar and taking care of your feet, you can effectively prevent foot complications and improve your quality of life. 4Fahad D. Alosaimi, et al. Associations of foot ulceration with quality of life and psychosocial determinants among patients with diabetes; a case-control study, J Foot Ankle Res. 2019
Best Tool for Diabetic Foot Care
Gentle exfoliation is the key to preventing cracks, which can become infected.
But, cheese grater type tools are hazardous for people with diabetes.
With them, you have no way of knowing if you're going too hard.
Nerve damage from diabetes can make it even harder to tell if you're hurting your skin.
This is why we recommend the Own Harmony Callus Remover for diabetic foot care.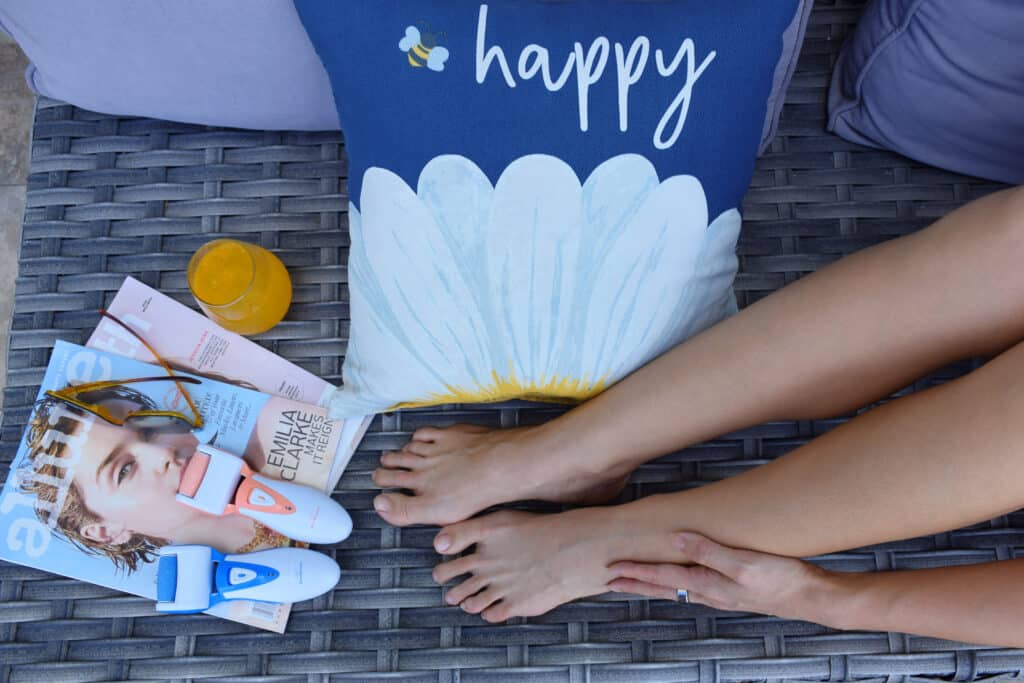 Unlike files and graters, this electric callus remover gently buffs off excess skin with a mineral roller.
If you push too hard on the surface, the motor slows down to protect you from damage.
Plus, it's an affordable, sturdy, and compact model that you can take anywhere.
More Helpful Diabetic Foot Care Tips
If you have diabetes, keeping your skin clean and moisturized is the key to healthy feet.
To prevent foot complications:
Regularly inspect your feet for skin injuries or blisters.
Wear comfortable shoes – a consultation with a podiatrist can help you find the best option.
Wash your feet with mild soap every day. 
Use an electric callus remover to exfoliate without hurting your feet.
Moisturize daily, but make sure the lotion dries off completely before putting on shoes.
Keep your foot tools clean, and don't share them with anyone.
Talk to your doctor for more foot care tips and advice on how to manage your diabetes.